A Testament of Durability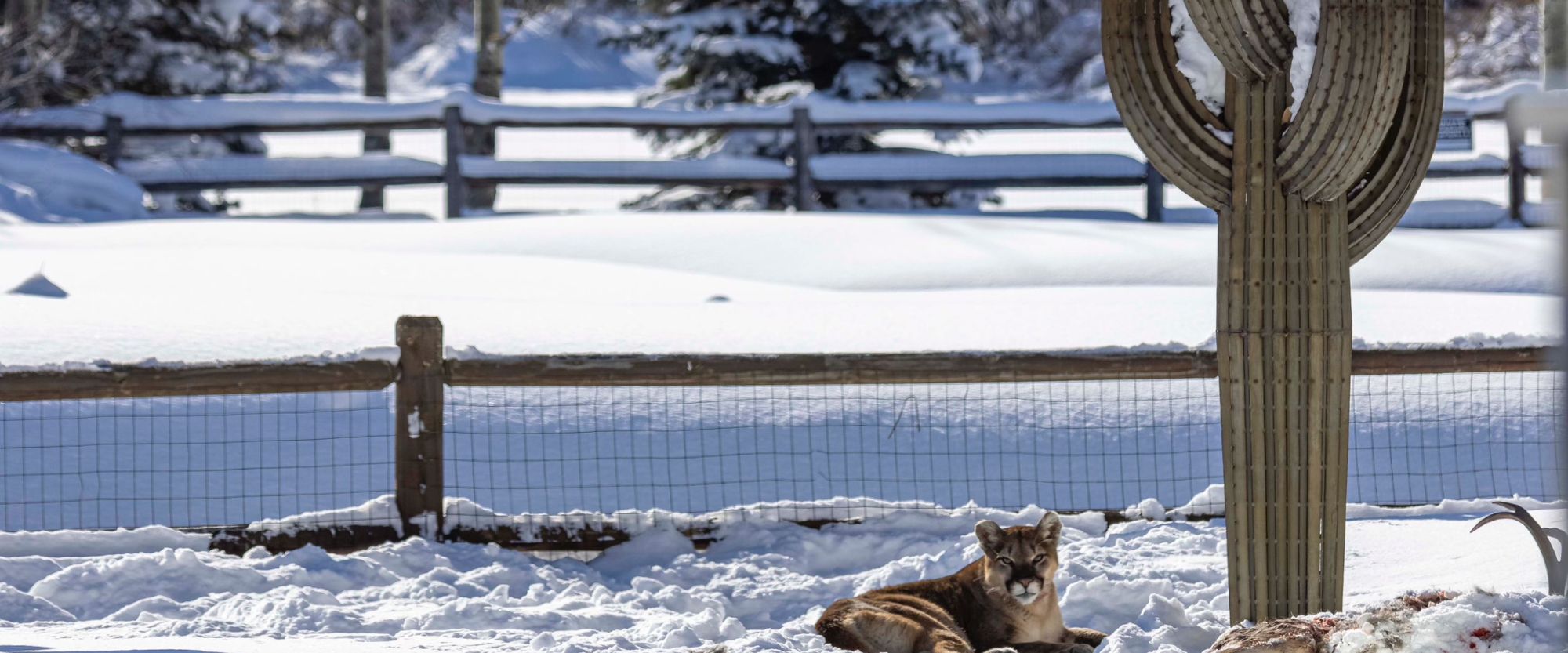 For 20 years this Saguaro has faced seasonal snowstorms and harsh sun in Park City, Utah. Thanks to our signature patina, it looks the same as it did when it was installed in 2003. This patina is a main contributor to the durability of our pieces by preventing rust and corrosion. The certainty of having a beautiful landscape day after day (with no maintenance) is what our clients love most about Desert Steel.
One of our first clients sent in these photos of a mountain lion guarding its catch at the foot of one of their Saguaro cacti. The regal cat is fierce competition for the majesty of the cactus, and together the two make a stunning pair.
Variegated green with hints of orange and grey. Signature Patina never turns a rusted brown.
__________________________
Pictured pieces: