3 SOUTHWEST TORCHES
ARTIST-CRAFTED LANDSCAPE TORCHES
3 SOUTHWEST SIZZLERS
ARTIST-CRAFTED LANDSCAPE TORCHES
FROM GLUM

TO GLOW
These torches will turn the dead-space in your landscape to a brilliant, no-maintenance focal point!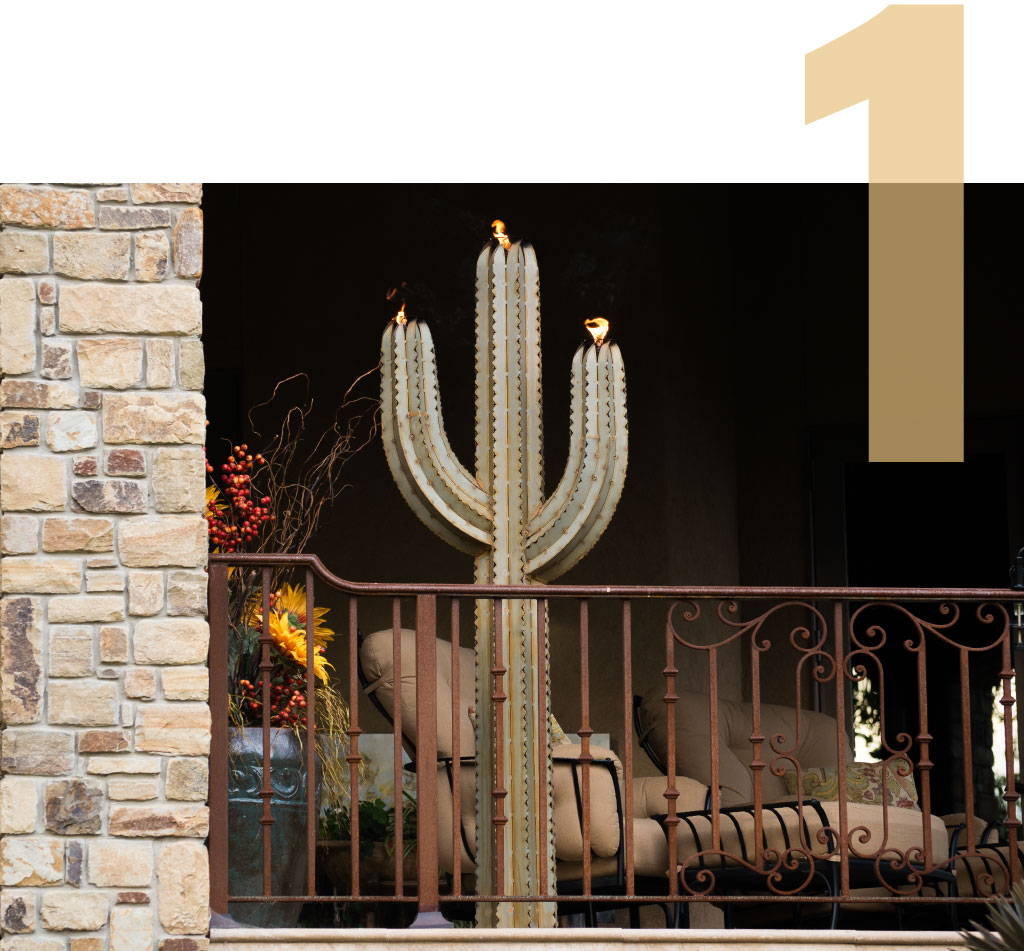 THE MOST LOVED
Saguaro Torch
A focal point inspiring conversation, intrigue and interest. Something to give your setting that extra special touch.
CHARMING & SUSTAINABLE
Golden Barrel
A subtle touch transforming an ordinary space into an extraordinary setting for outdoor entertainment.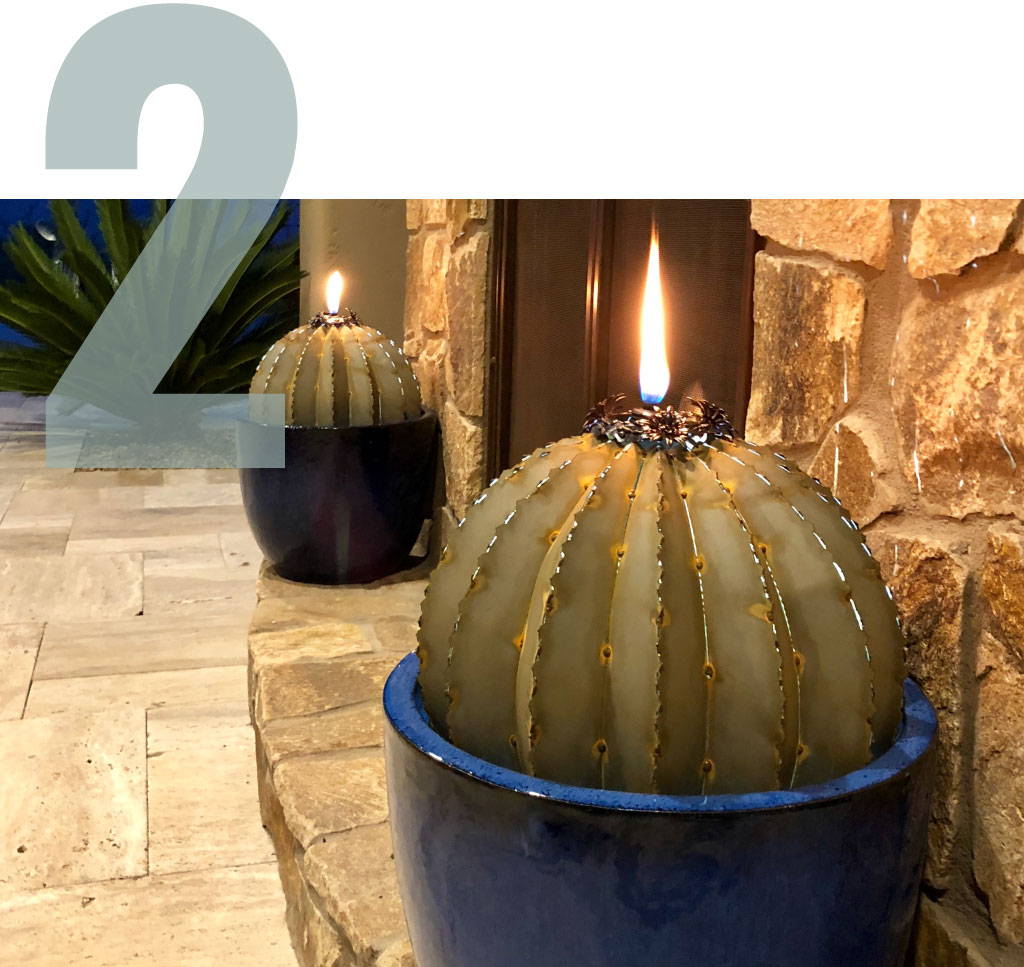 Really—they're not real.
It's our

signature

rust-proof

no-fade
patina finish.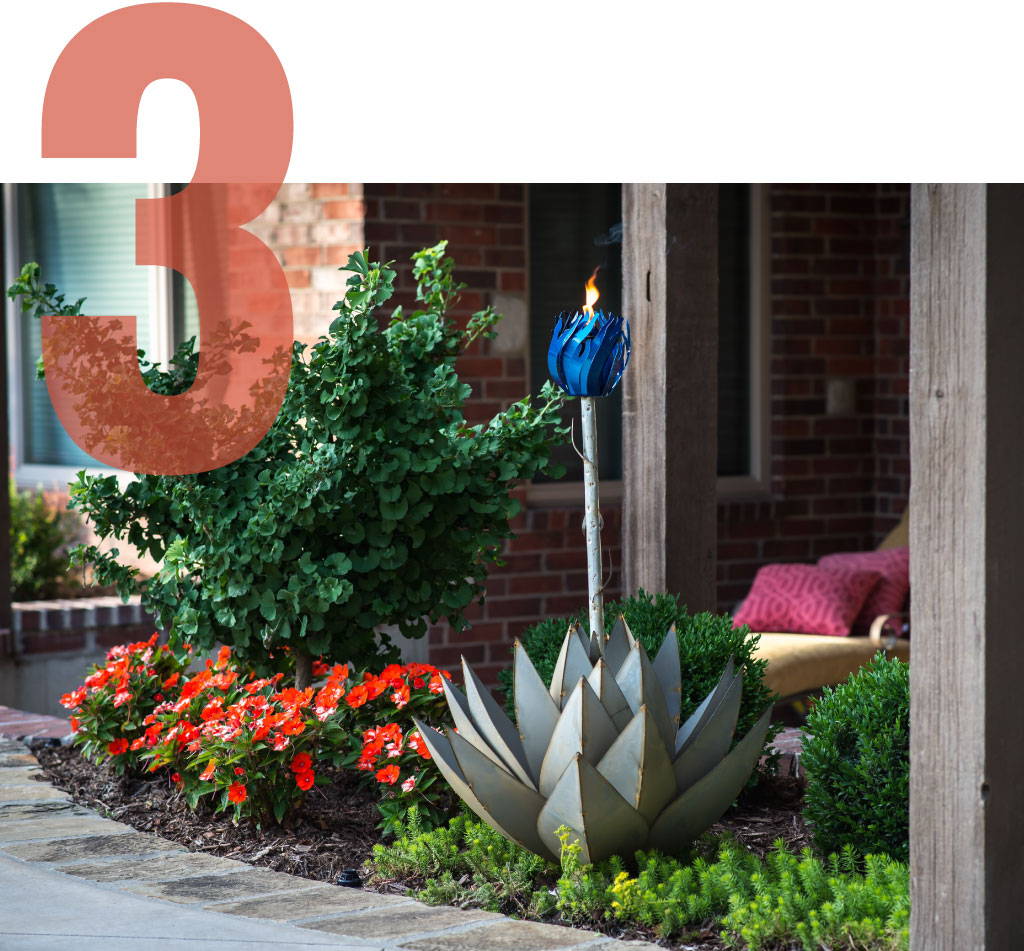 VIBRANTLY STATED
Blue Agave
Engage the eye with vibrant, year-round color. Create an atmosphere of entertainment with happy colors.
Handmade in the heartland

WICHITA, KS