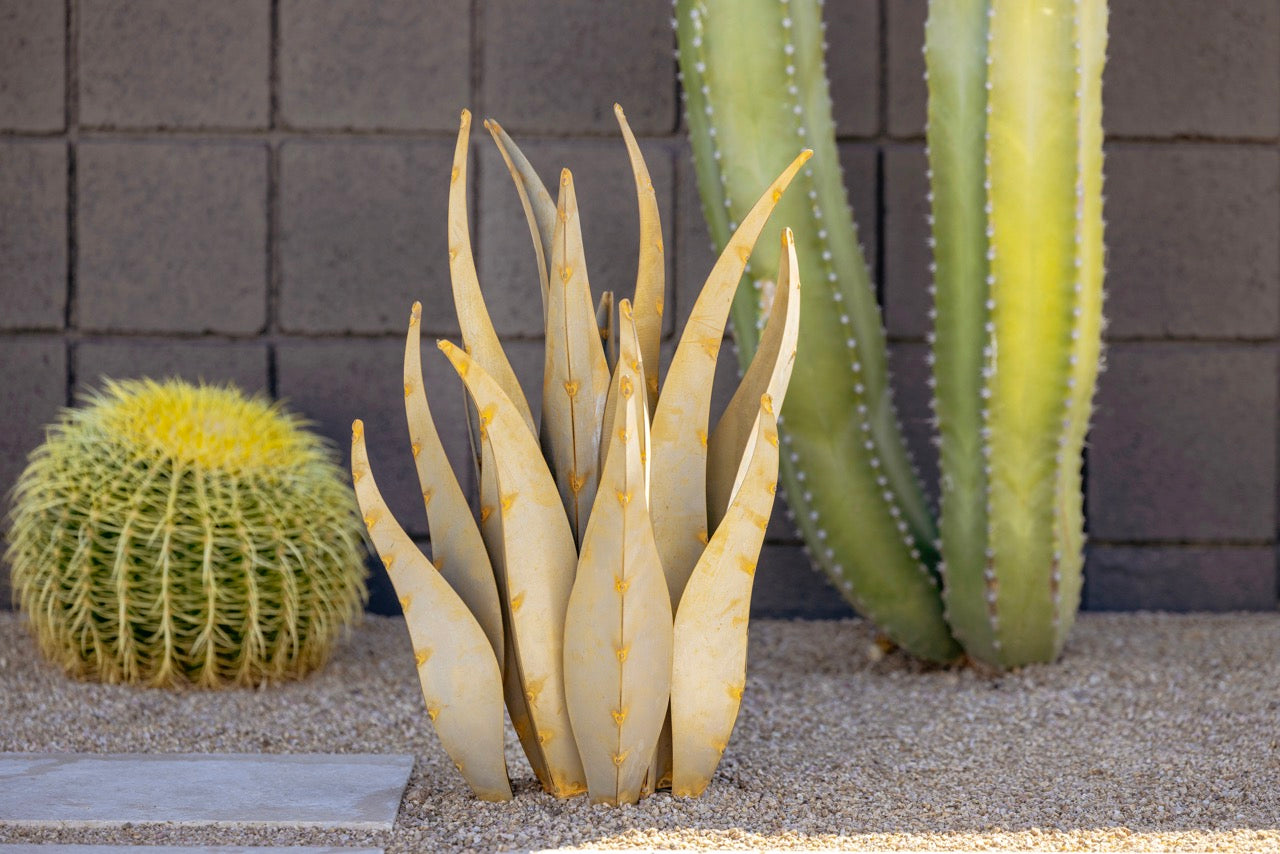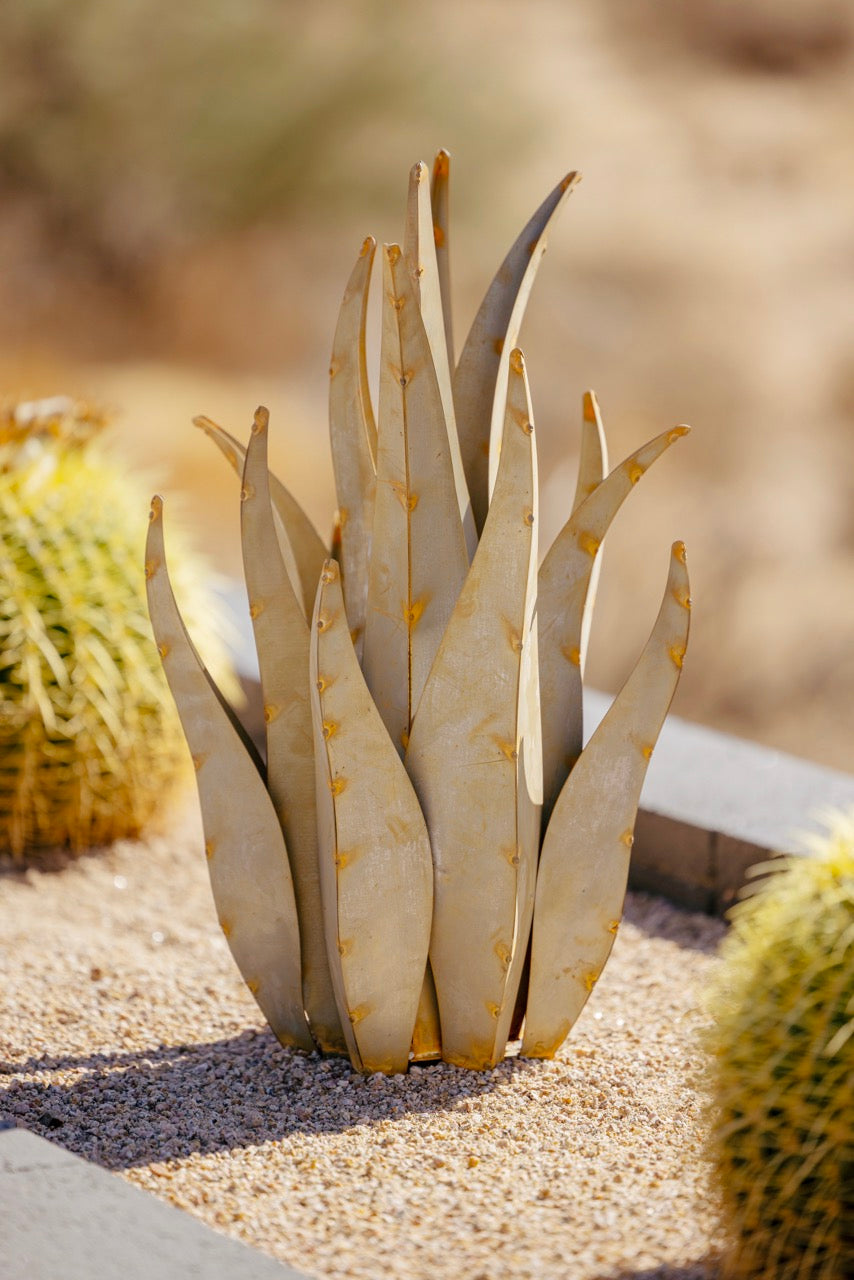 Emperor Agave
Dimensions
Materials & Construction
Shipping & Delivery
Installation
HEIGHT WITHOUT WIDTH
Our Most Versatile
Narrow spaces can be tricky. The Emperor is designed with narrow spaces in mind. Great visual height without the width. Perfect for planters.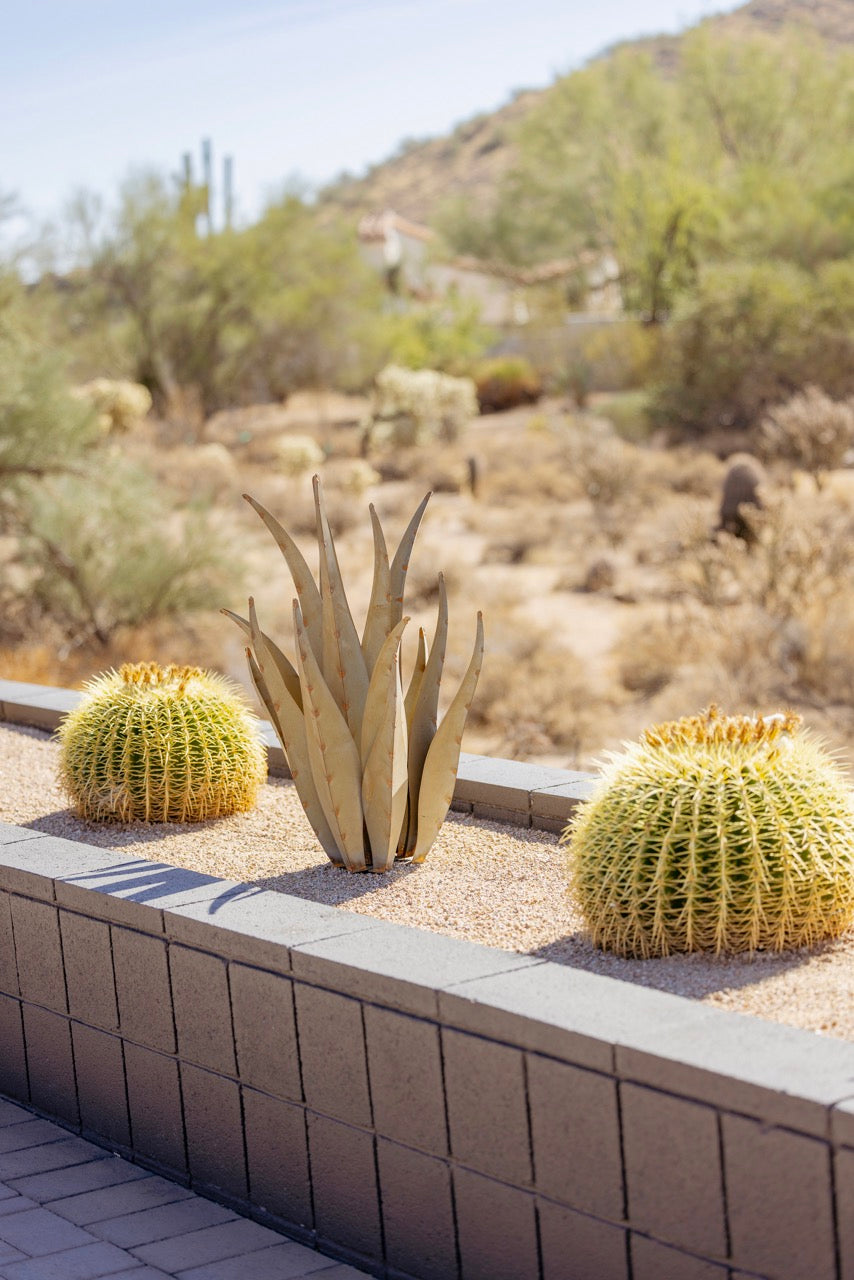 You may also like
Different pieces for different spaces. Create a full landscape.
Art Sparked by Nature
Inspired by nature, artistically represented, and crafted from steel.
Guaranteed Success
Be certain every time. Beauty that never dies and lasts a lifetime.
Refined and Realistic
Maintain the perfect landscape all the time. Real or steel, they will never know.